Featured Product - ML-310ES Natural Gas Alarm
A reliable natural gas alarm can help in significantly reducing the risk of a gas explosion.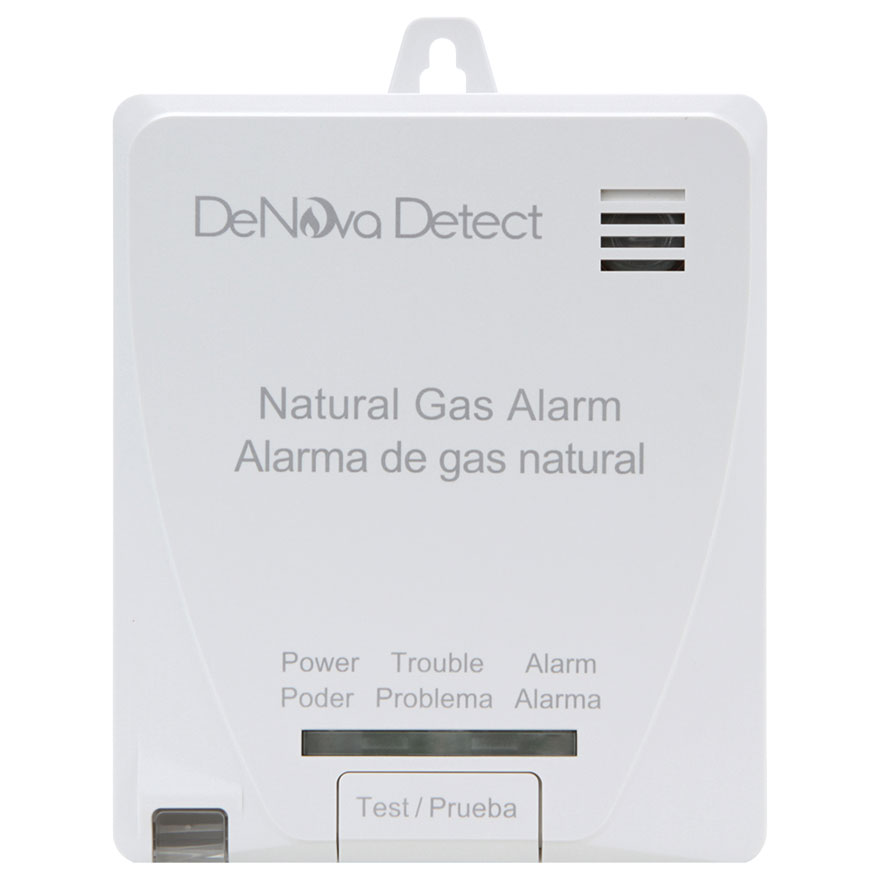 Buy Now!
DETECTS AT 10% LOWER EXPLOSIVE LIMIT (LEL)
Conventional technologies are designed to alarm at 25% LEL, so you'll be alerted to an emergency situation an average of 11 minutes faster*.
*Source: Fire Risk Alliance, LLC study conducted on behalf of ConEdison.
INSTALLATION VERSATILITY
By implementing a battery powered design, our selection of natural gas alarms can conveniently be installed close to the ceiling where natural gas accumulates. This eliminates the necessity of running a potentially dangerous and unattractive cord setup.
MICRO-ELECTRO MECHANICAL SYSTEMS
Our proprietary sensor, a hot-wire semiconductor sensor implements MEMS technology that allows for superior responsiveness in detection. This also allows us to create a natural gas alarm that's relatively small in size with a reduced power consumption.
LONG & RELIABLE BATTERY LIFE
DeNova Detect Natural Gas Alarms currently provide 6-years of hassle free protection. 10-year gas alarm sensors are currently in development.
NUISANCE ALARM ELIMINATION
Abrasive household chemicals such as: laundry detergent, disinfectant spray, aerosol hairspray and furniture polish will not trigger false alarms. You'll only be alerted to actual dangers.
VOICE ALERT WITH ALARM
In addition to the 85dB audible alarm warning, this natural gas detector will verbally warn the surrounding area in both English & Spanish.
MAJOR COST SAVINGS
DeNova Detect battery-powered Natural Gas alarms will save you up to $174 when compared to competitor Plug-In alarms when you calculate the total cost of ownership.